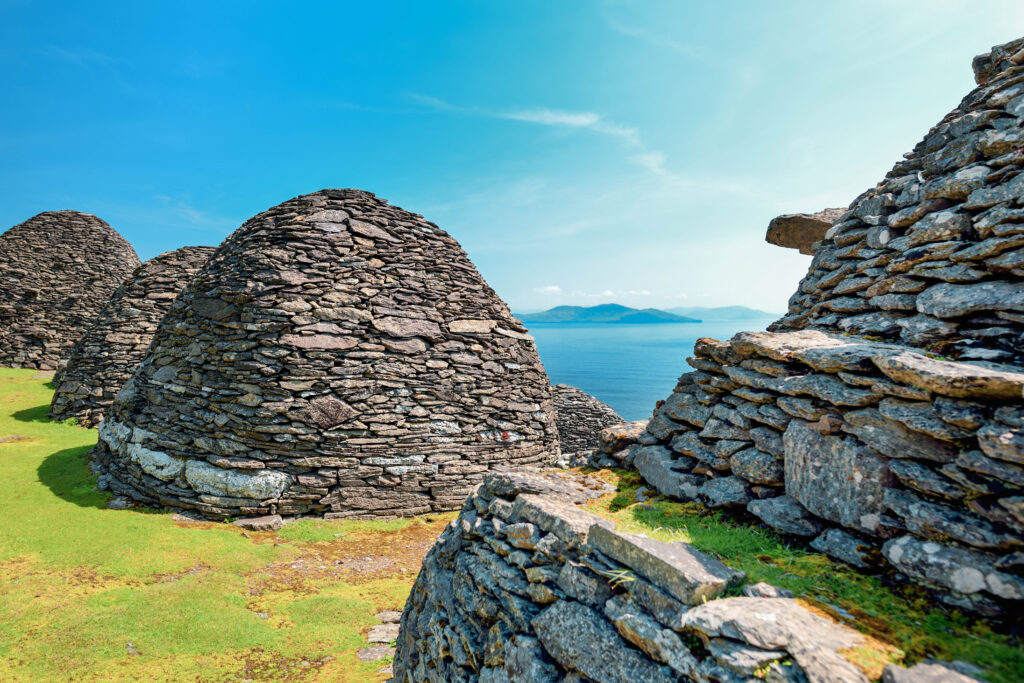 Virtual Tours of Ireland – Perfect for Planning Your Trip to Ireland!
In 2020 it was hard to imagine a world where we could travel freely without a care. It is now 2023, and I am glad to say that international travel is starting to become a reality again. However, before I continue on with this Virtual Tours of Ireland blog post I just want to send a big virtual hug to those of you reading this right now. I hope you are all doing well and staying safe.
Throughout the first initial lockdown, I was dreaming about road-tripping around my home country, Ireland. And I can happily say, two years later I have seen more of my beautiful country than I could ever imagine. Now, I want to bring the beauty of Ireland to my international readers from the comfort of their own homes. That is when the idea behind this blog post was born, I started to gather some videos, images and maps featuring the beauty of the Emerald Isle. I have now also included my own virtual guides through my YouTube channel. This ultimately led to this EPIC list that I like to call The Virtual Tours of Ireland. So, if Ireland is somewhere you would like to visit in 2023 and beyond, why not start your travel planning by using this virtual guide.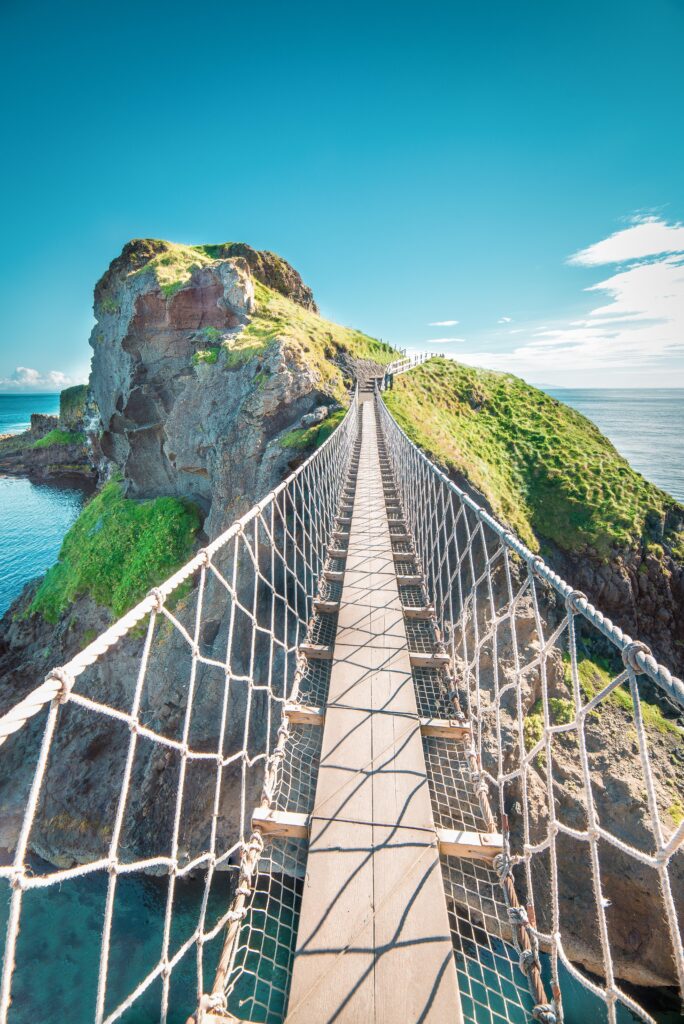 1. Take in the Stunning Views of The Causeway Coast
County Antrim is usually high on the list for those planning a trip to Ireland as it is home to the famous attractions along the Causeway Coast. The main one is the Giants Causeway. The unique landmark is viewed by over one million people each year. The Causeway was formed by an ancient volcanic eruption which resulted in 40,000 basalt columns interlocking together. It is possible to take a virtual tour of the causeway at sunset, from Aird Snout, from The Giant's Port and from the Top of the Causeway.
The next stop on our virtual tour of the Causeway Coast is Dunluce Castle and the terrifyingly brilliant Carrick a Rede Rope Bridge. The Carrick a Rede rope bridge hangs 30 metres above the sea and transports visitors over to the Carrickarede Island. It is one of my favourite things to do in Ireland.
Another awesome spot along the Causeway Coast is the Gobbins Cliff Walk. The Virtual Tour is a great way of seeing if you are brave enough to walk across what I can only describe as a cliffside cage. The youtube video down below demonstrates perfectly just how epic this experience truly is.
2. Take a Virtual Tour of Some of Belfast's Most Popular Attractions
Belfast is also a fantastic city to explore when visiting County Antrim and luckily there are many virtual tours available for us to enjoy from the comfort of our own homes.
Let's Kick start the tour by exploring Belfast Castle which sits 400 feet above sea level and offers an outstanding view of the city and beyond. Then it's on to Queens University to explore the well-known college campus. No trip to Belfast is complete without a visit to the City Hall and a virtual vacation is no different.
Unfortunately, there is not yet a virtual tour for the Belfast Titanic Experience, however, the youtube video down below demonstrates perfectly just how educational and fun the tour is.
---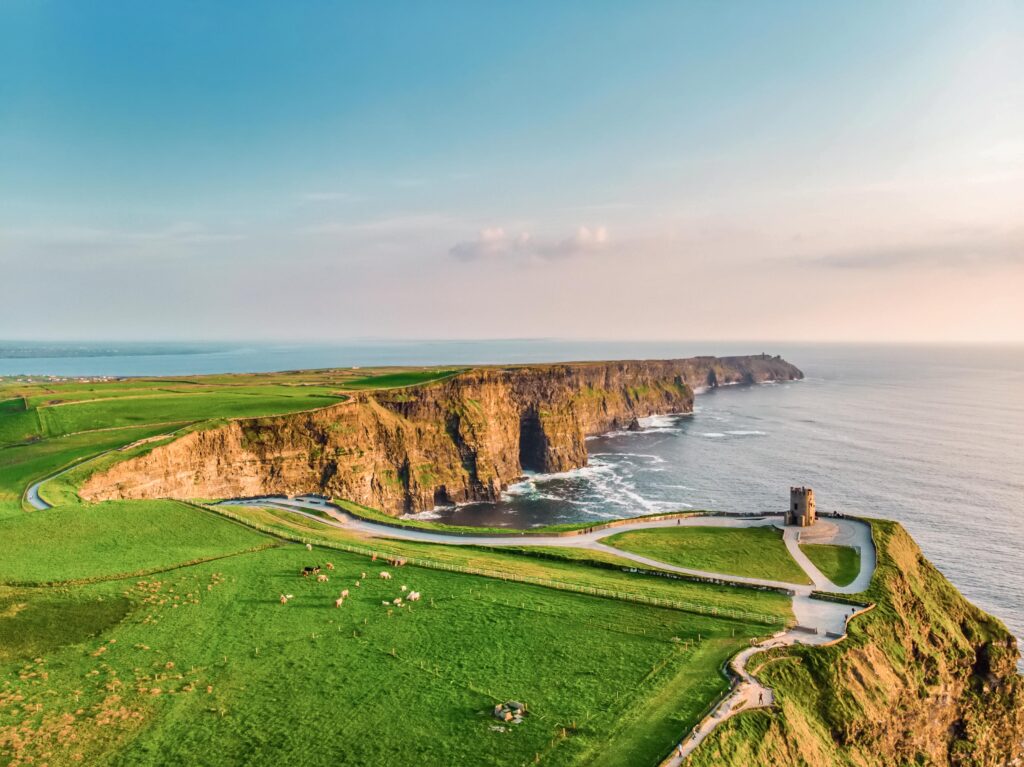 3. Tour the Magnificent Cliffs of Moher Online
Next on our Ireland Virtual Tour list is none other than County Clare. Clare is one of the most popular counties in all of Ireland thanks to the world-famous Cliffs of Moher. The Cliffs of Moher soar a whopper 509 ft above sea levels and a popular place to go on a Day Trip from Dublin, Belfast, Galway or Cork. They truly are one of the most magnificent cliffs in Ireland.
Now, of course, nothing can beat seeing the magnificent cliffs in person, however, The Cliffs Virtual tour is easy to navigate and represents the cliffs mighty height quite well.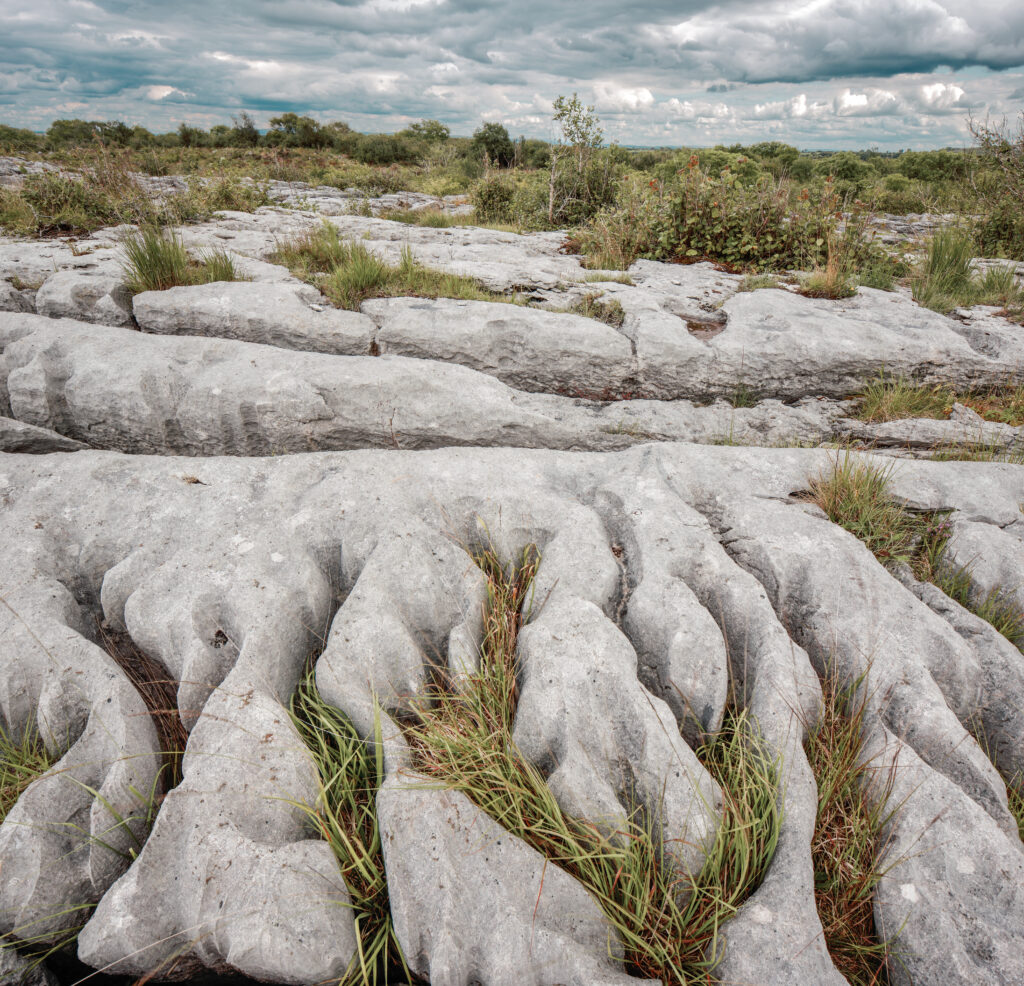 4. Explore The Burren County Clare Virtually
The Burren is another notably famous attraction in Clare and is home to cracked limestone rocks, cliffs and caves which were all formed by what was once a glacier. The Burren is typically visited by around 800,000 people each year. It's a beautiful place to get out in nature and explore Ireland's ever-changing landscape.
It is possible to virtually visit the Burren Visitor Centre, the Aillwee Caves and take a 360 cycle around the unique national park.
The video down below perfectly represents just how beautiful both the Cliffs of Moher and the Burren Truly are.
CHECK OUT MY COUNTY CLARE YOUTUBE VIDEO FOR MORE INSPIRATION
---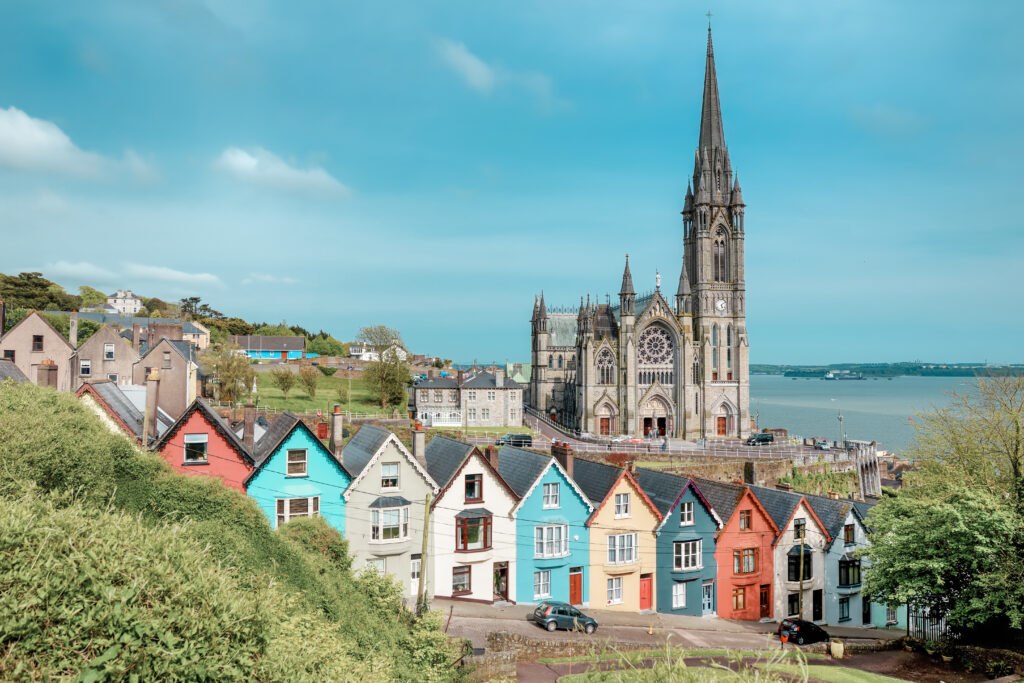 5. Take a Virtual Tour of County Cork
County Cork is another wildly popular place to visit in Ireland and while there are not any virtual tours for some of Cork's diverse landscapes across the Wild Atlantic Way the attractions down below are certainly worth checking out.
Blarney Castle grounds is a beautiful area to spend a few hours exploring. On the grounds lies the Blarney Stone which is kissed by over 200,000 people each year, all hoping to gain the gift of the gab, in other words, gain the skills of flattery. It is possible to explore the castle grounds without even leaving your home with this virtual tour.
Cobh in cork is home to the Titanic Experience which is perfect for those looking to learn all about life on board and the making of one of the worlds most famous cruise ships. Check out the Titanic Experience Virtual tour here.
It can also be fun to check out some of the colourful towns in cork such as Kinsale and Cobh via google maps street view. I do this more times than I am willing to admit when planning a trip. It's a great way to discover some Ireland hidden gems that aren't always mentioned in the guide books. There are so many things to do in West Cork, I highly recommend adding it to your Ireland itinerary.
CHECK OUT MY COUNTY CORK YOUTUBE VIDEO FOR MORE INSPIRATION
---
---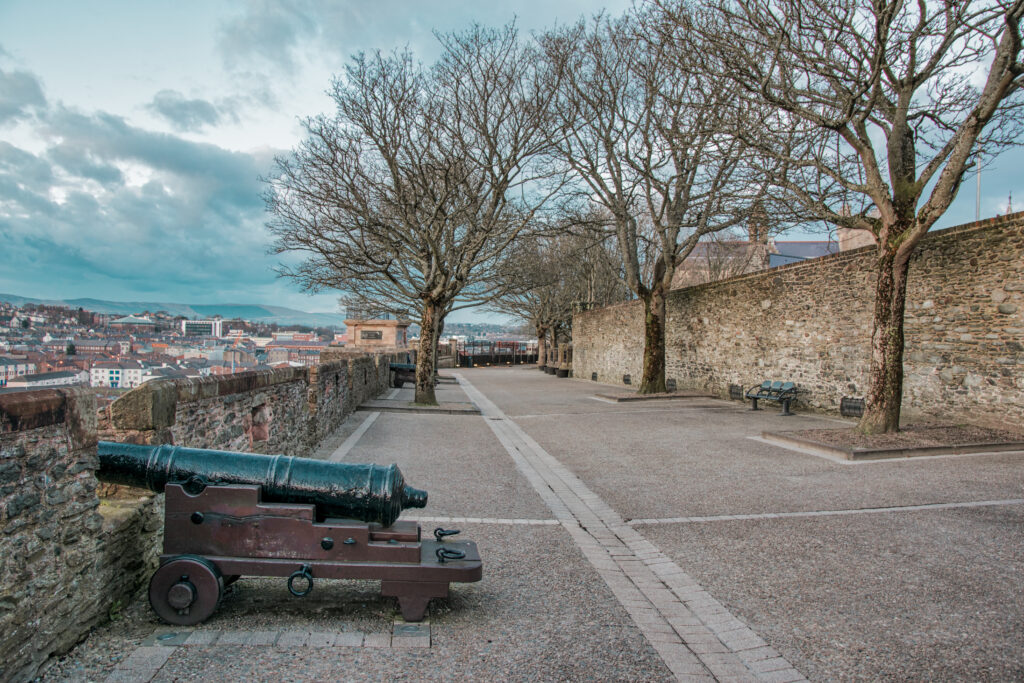 6. Walk Along the Derry City Walls
County Derry will always hold a special place in my heart. I remember as a child, being fascinated by the city walls and learning about the counties troubled history.
The City Walls built from 1613 to 1618 were constructed during the Ulster Plantation of Ireland and still stand tall today. Offering a unique perspective of the city.
Thanks to virtual visit tours you can walk the Walls of Derry without having to leave the comfort of your own home. Derry was the last 'Walled' city in all of Europe, yet, the first and only complete walled city in Ireland.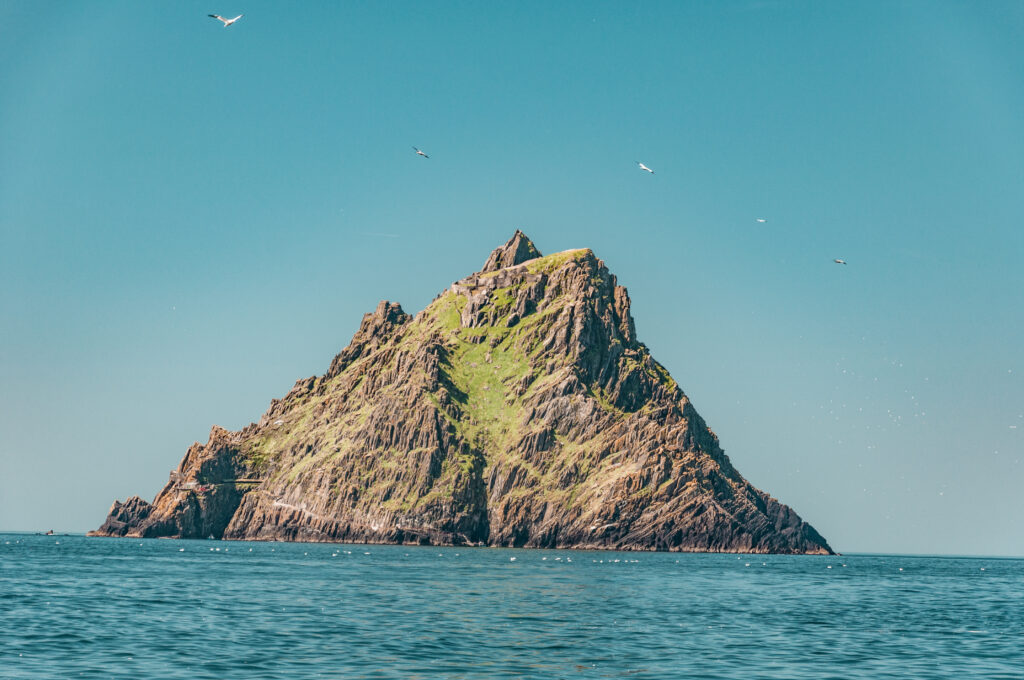 7. Skellig Michael, County Kerry, Ireland
Skellig Michael is a striking island located off the coast of County Kerry. The pointy rock formation rises 714 feet above sea level and is an iconic Irish landscape. The island is famous for the remains of a monastery that dates back as far as the 6th century. The island is home to many animal species such as puffin's, gannets and grey seals.
The attraction is so popular that it is advised to book your ticket to land on the island months in advance. The island has been used as a film set for many tv shows, movies and documentaries, with the most notable being the Star Wars Film Series.
You can take a virtual tour of Skellig Michael by clicking here or enjoy a boat ride around the island down below.
I also have an in-depth travel guide over on my Youtube channel, perfect for those planning a trip to the beautiful County Kerry.
---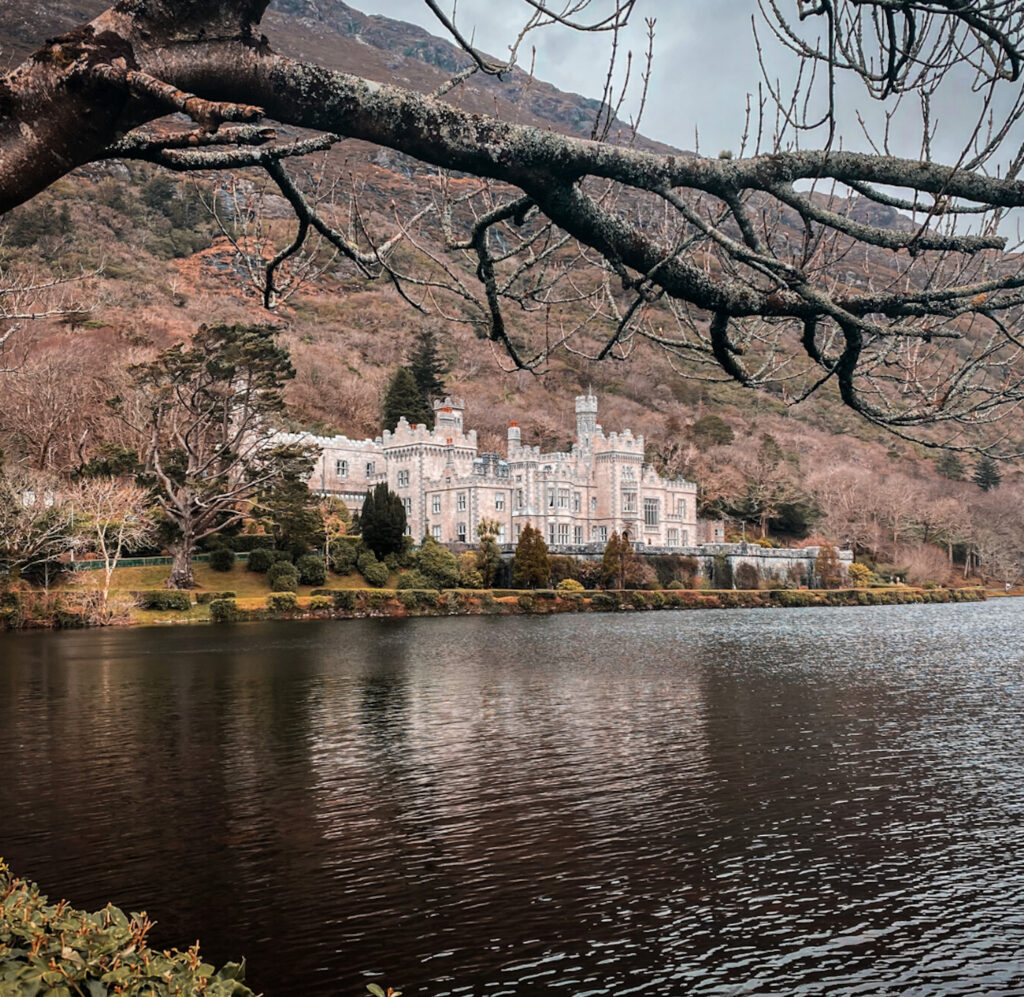 8. Explore the Stunning Kylemore Abbey
Kylemore Abbey is a beautiful monastery dating back to 1920 when it was built in Connemara County Galway. Not only is the building beautiful but so is the grounds and the interior.
Kylemore Abbey was founded by nuns who fled from Belgium during World War 1. It has since been home to many others and lived through its fair share of historic tales and stories. You can find out more here, or take a virtual tour.
There are also many wonderful things to do in Connemara, from hiking Diamond Hill to exploring the crystal clear waters of Gurteen Bay. I have a Connemara Virtual Guide over on my youtube channel.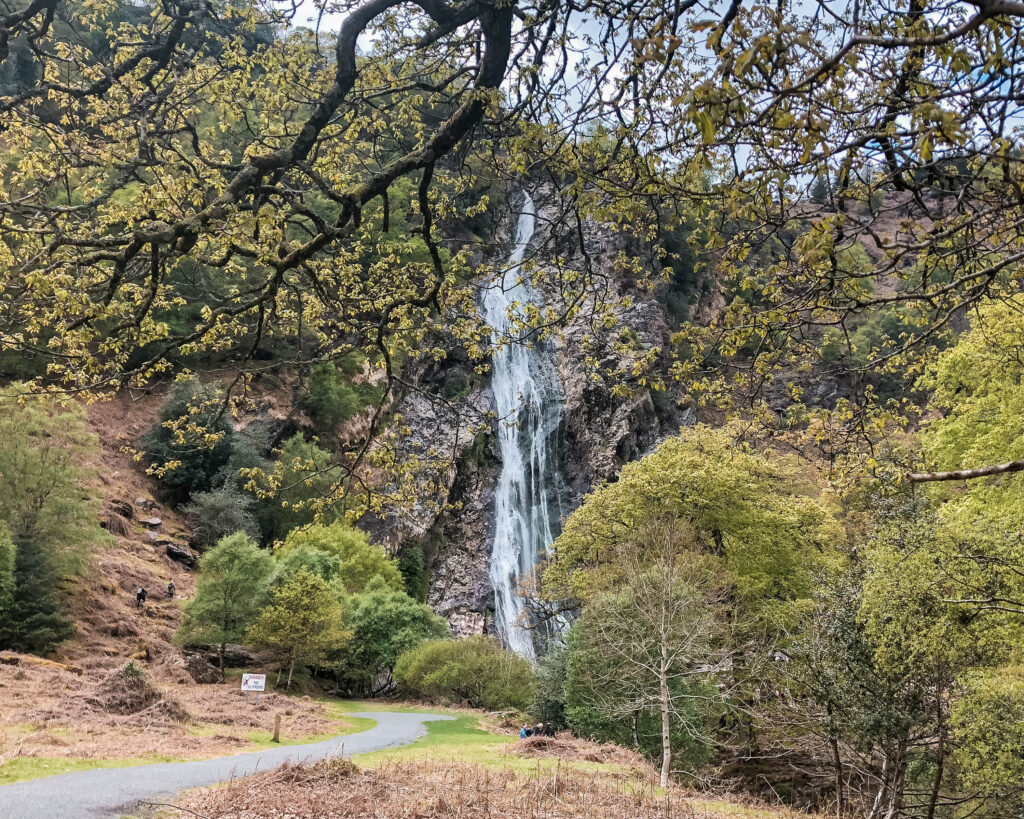 9. Powerscourt Waterfall, Gardens and Estate
Powerscourt is one of my favourite spots in all of Wicklow. It is home to Ireland's tallest Waterfall (397 feet) which is considerably small on a global scale. Nonetheless, that does not make the waterfall any less beautiful. It is also one of Wicklows best walking spots.
It also features a stunning garden and estate where visitors can dine, stay and shop in Avoca. The grounds even have a golf course.
You can take a virtual tour of Powerscourt here or enjoy the video down below. It is also possible to see Powerscourt Waterfall from a height from Crone Woods. Check out my Crone Woods Youtube Video for more information.
---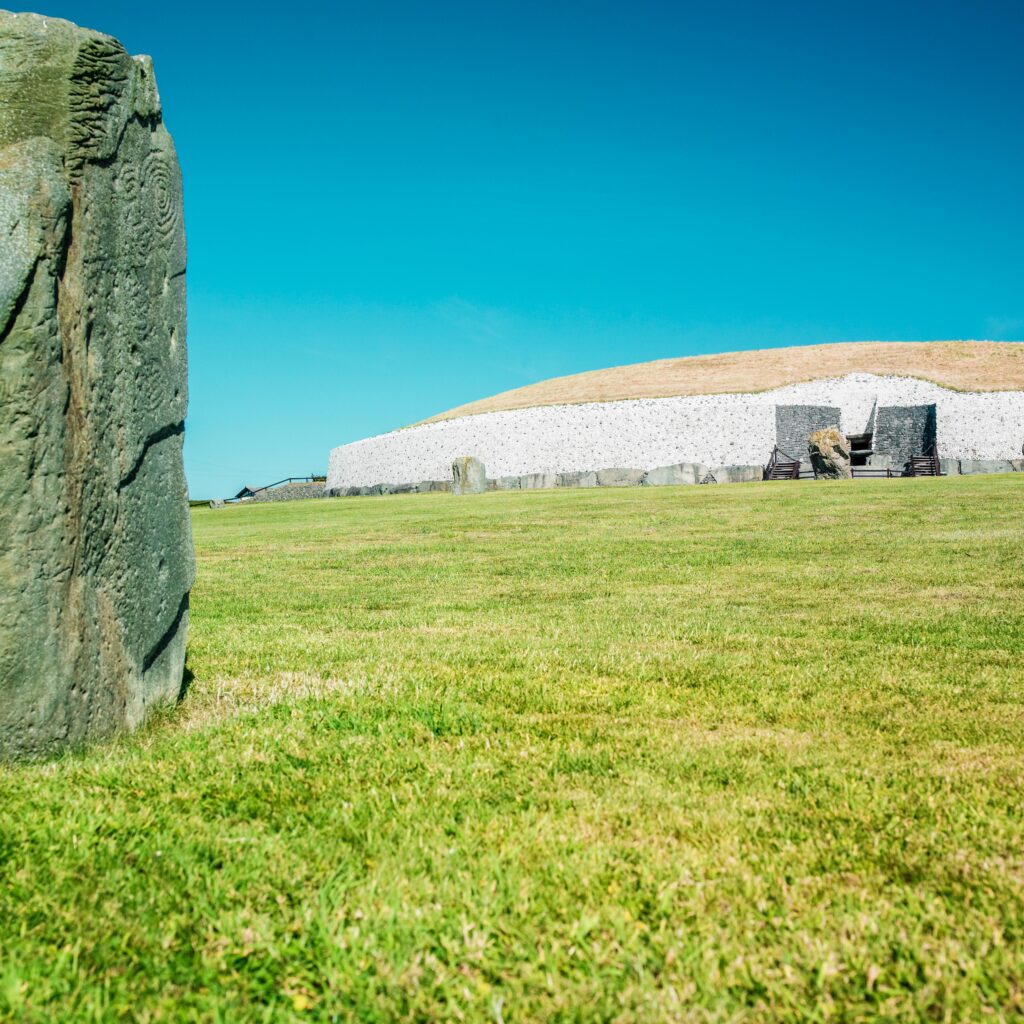 10. Explore Newgrange & Forthknocks, County Meath, Ireland
Newgrange is a prehistoric passage tomb built in the Neolithic Period before 3200 BC. The Tomb is older than the famous Pyramids of Egypt. The circular monument contains a large passageway inside, it has not yet been confirmed what the tomb was used for but it was believed to have been built for religious purposes. During the winter solstice, the sun shines directly through the monument lights up the inside of the chamber. You can check out the famous tomb here.
A short distance from Newgrange lies ForthKnocks, a much smaller tomb which follows a similar rounded design, take a virtual tour here.
---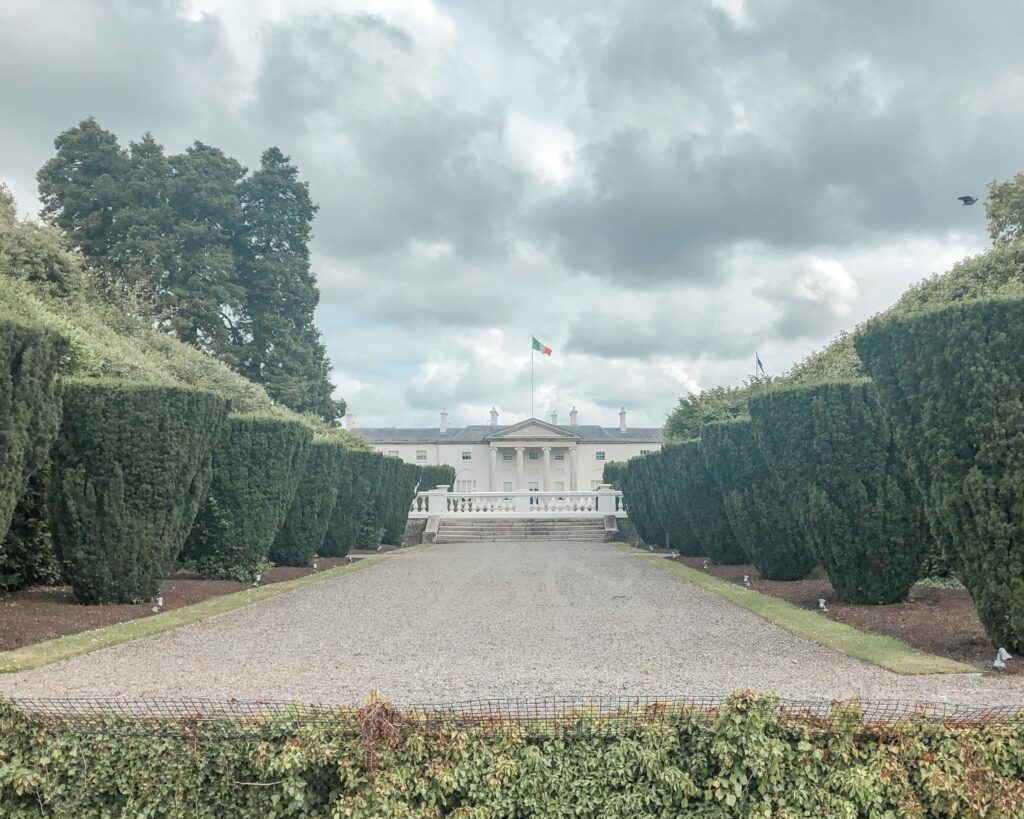 11. A Virtual Visit to some of Dublin's Top Attractions
The first Dublin attraction on our Ireland Virtual Tours list is one of Ireland's most famous indoor attractions, the Guinness Storehouse. A must on any Dublin Itinerary. Now, granted, nothing beats taking a real-life tour of the 'home of the black stuff'. However, the virtual tour is a nice way of seeing what to expect when you do get to travel over to Ireland. You can check out my Guinness Storehouse Guide over on my youtube channel.
Another one of Dublin's top attractions is none other than Saint Patricks Cathedral. The stunning church is, in fact, the tallest and largest church in all of Ireland. You can take a tour of the churches interior here.
One of my favourite virtual tours in Dublin is a tour of the Irish Presidents House known as the 'Aras an Uachtarain'. The stunning residence is located in the Phoenix Park, Europes largest city park. You can take the tour here. This is also one of the best Free Things to do in Dublin.
12. Explore Beneath Ireland
Ireland is home too many caves and underground ecosystems that are popular sites among tourists. Lucky for us two of the most famous cave systems in Ireland have fun virtual tours for us to enjoy from inside our home.
The Marble Arch Caves located in County Fermanagh was formed when 3 rivers flowing off Cuicagh Mountain drained underground. It is said to be one of the longest cave systems in all of Ireland. It's so big that Visitors jump inside a boat to explore the cave further.
The second of Ireland's virtual cave tour is none other than the Aillwee Caves located in the Burren National Park County Clare. The cave is home to an underground river and extremely large stalactites and stalagmites. It is said to be Ireland final bear den with bear remains being found in the depts of the cave.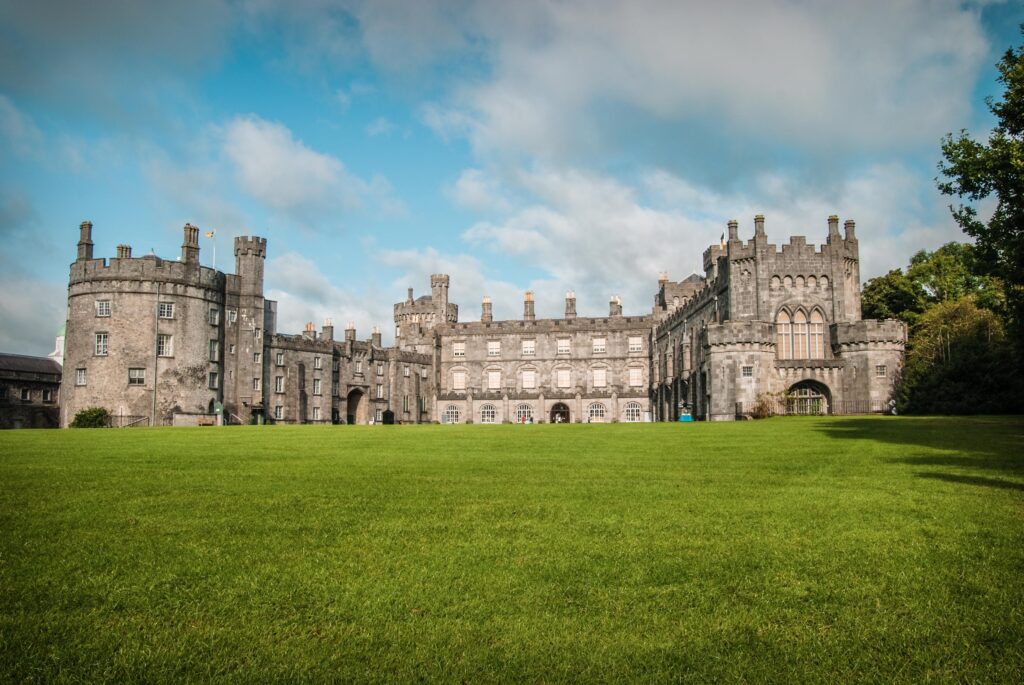 13. Ireland Virtual Tour: The Best Castles & Ruins
Ireland is known for having a vast range of Castles and it is one of the many reasons why tourists flock to the Emerald Isle. Now, we would be here all day if I was to list ALL of the castles located on the island of Ireland. However, I have placed down below some of the best 360 virtual tours on offer. Some feature fully furnished Castles and heritage cites while others are old ancient ruins.
That brings us to the end of our Virtual Tours Ireland list, I hope you enjoyed exploring the beauty of the Emerald Isle from the comfort of your own home. I will link below some more articles that will help you plan your trip to Ireland once international travel resumes. Thanks so much for reading and stay safe.
Dublin Hidden Gems
One Day Dublin Itinerary
Best Walks in Dublin
Guide to Inis Mor
If you have any further questions be sure to reach out to me on Facebook or Instagram. As Always, happy travels and see you in the next blog!
Disclaimer: Please note that some blog posts on IrelandTravelPlanning may contain affiliate links meaning that I may make some commission on purchases made through said links at no extra cost to you.