Ireland is a difficult place to visit on a Budget. In saying that it is not totally impossible, there are plenty of Free Attractions in Dublin that prevent those planning a trip to Ireland from eating into their bank accounts. You just have to do a little bit of digging first.
Like many Irish, I tend to avoid the expensive side of Dublin as much as humanly possible. Instead, I like to indulge in the FREE things to do, like enjoy many of the beautiful walks in Dublin or go on a day trip to a stunning seaside town.
Today, I wanted to compile a list of my favourite Free things to do in Dublin. Ultimately, making it easier for those of you backpacking through Ireland on a budget to have the opportunity to visit the capital, without blowing your life savings on the one visit.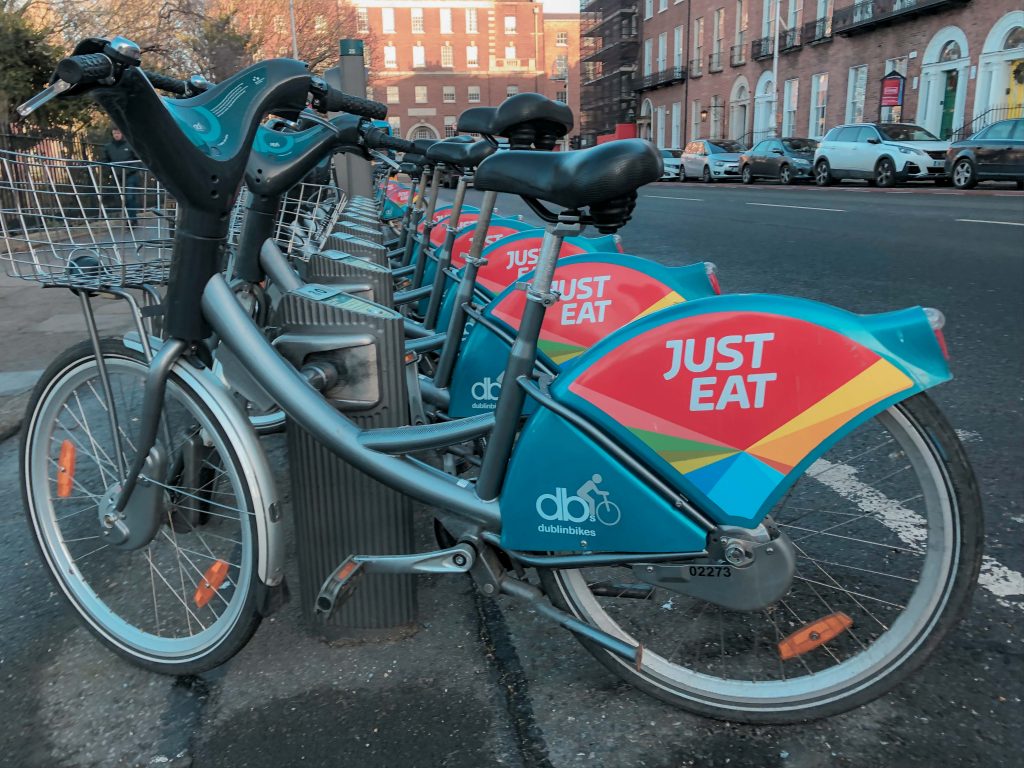 How to Travel around Dublin for Free
First, let's discuss ways to around Dublin on a budget. The first few Free things to do in Dublin will address Budget-Friendly ways of seeing the capital. It will look at two ways of getting around the city without having to pay a dime.
It is important to note that both forms of transport involve outdoor activity, it is best to be prepared for Ireland's unpredictable weather by checking out my Ireland packing list.
1. Take a FREE walking Tour of Dublin City
So, the first and utmost way to see the city on a Budget is on foot. Now, of course, you could do your own DIY version of a Dublin walking tour (see my 2 day Dublin itinerary for inspiration) but if you want to save your money by not paying into some of the top historic attractions. I'd 100% suggest taking a FREE walking tour of the city.
That way, you can still hear about Ireland's historic past without having to break the bank. The tour covers many of Dublin's leading attractions and you will get to understand some of the Irish wit along the way.
Now, the whole idea of the tour is that it is FREE. However, a little tip of gratuity is a nice way to thank to tour guide for bringing you around the city.
2. Explore the City by Bike
Now, an alternative way to see the city on a Budget is Dublin bikes. It is FREE to cycle around the city for a period of 30 minutes at a time. Once your time is up, you must return the bike to one of the many bike stations around the city. However, you can then pick up another bike and start cycling again. HOW GREAT IS THAT?
Not only is this a great mode of transport for those on a Budget, but it is also a great attraction for those visiting for a short time period.
Please note, that you must download the Dublin bikes app (IOS/Android) and enter your card details in order to use the service. However, your card will only be charged if you fail to bring the bike back before the 30-minute time frame is up.
Free Attractions in Dublin City Centre
The next couple of Free things to do in Dublin are located right in the heart of the city centre. They don't involve any extra travel time or money being spent on public transport. They are ideal for those on a budget who don't want to travel too far afield.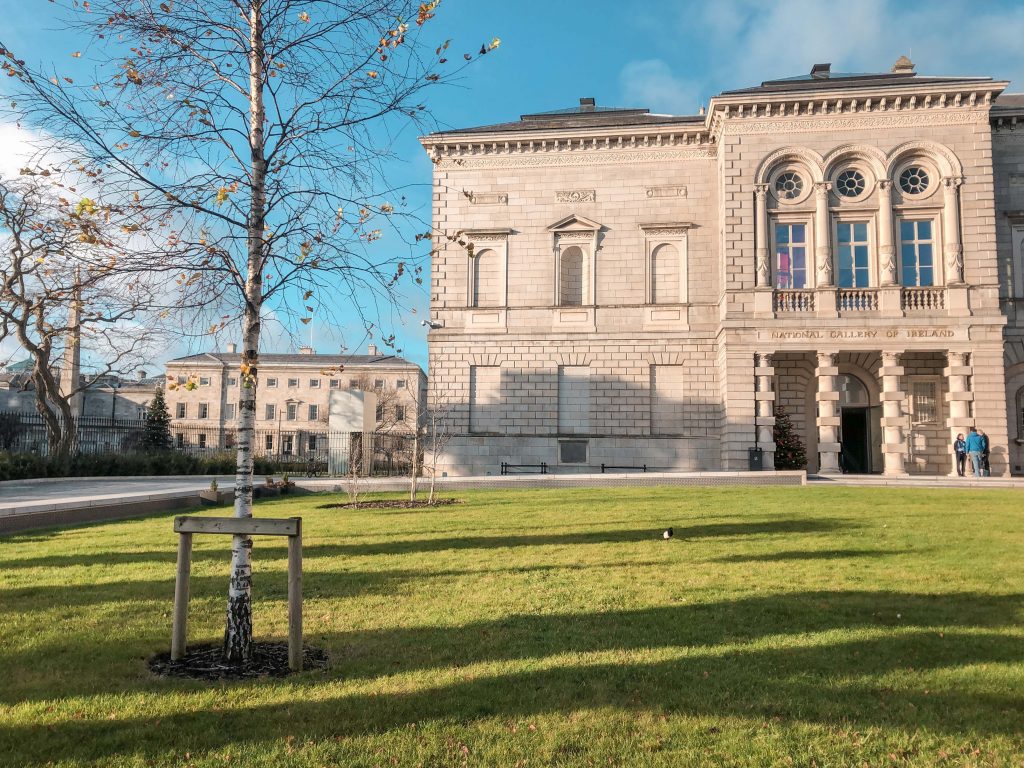 3. Visit all the FREE Museums in Dublin
So, as I mentioned, Dublin has a rich history. And like all cities with an extensive past there are many Museums highlighting the historic events. The good news is, that high majority of the Museums in Dublin are FREE. Meaning you can learn about the history of the Emerald Isle, Europe and the world without spending a single penny.
Below is a list of some of the Museums in Dublin with FREE admission:
The National Library of Ireland offer free entry and showcases some of Ireland's leading research papers and publications.
The National Gallery of Ireland is home to many famous European art pieces dating from the 14th to the 20th century.
The Natural History Museum is otherwise known as the 'dead zoo'. Is a great FREE place to learn about world history.
The Hugh Lane Gallery or the Dublin City Gallery is the place to see modern art.
The National Photographic Archive in Temple Bar is a great place to learn about Ireland's troubled past and how we fought for our independence.
4. Take a Stroll in Dublin's Stunning City Parks
Another great thing to do while visiting Dublin on a budget is to take a stroll in the many stunning city parks throughout the city. Starting with the most popular, St. Stephen's Green. The Green is always packed with people, particularly on a sunny and warm day.
However, If you are looking to escape the crowds for a little while, why not take a stroll in the lesser-known parks like Merrion Square, the Iveagh Gardens or the secret gardens located at Dublin Castle.
5. Explore the Grounds of Ireland's Oldest University, Trinity College Dublin
Trinity College is high up on the list of having some of the most beautiful buildings in all of Dublin. The college grounds date back to 1592 and the historic architecture still remains to this day. If you are looking for something free to do in the city, Trinity is a great place to take a walk. It is also the ideal place to take a few pictures for the Instagram feed.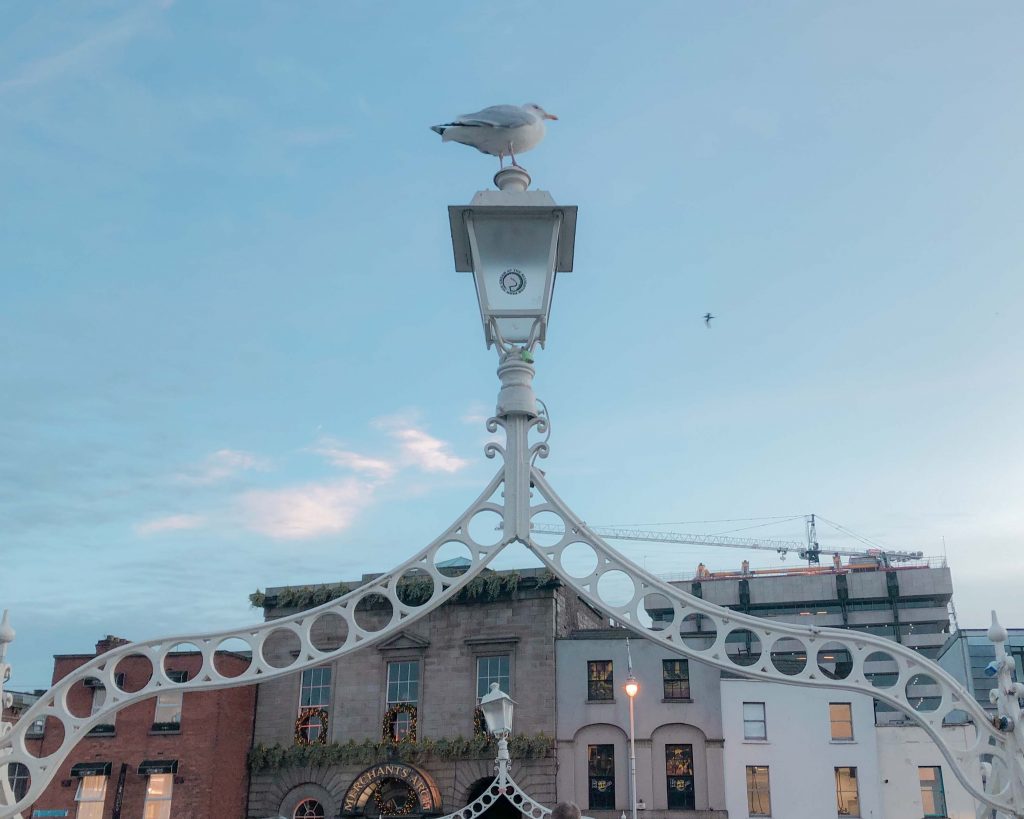 6. Walk Across the Famous Ha'Penny Bridge
A walk across the Ha'Penny Bridge should be on every Dublin Itinerary. The famous pedestrian bridge was built back in 1816 and was originally named the 'Liffey Bridge'.
However, the 'Ha'Penny' bridge is the ideal thing to put on a list of Free Dublin attractions. You see the very reason for the bridge's nickname is to do with money. Originally, there was a toll to cross the bridge. Making it a not-so-friendly option for those on a budget 😉
7. Explore the Grounds of Dublin Castle
Another fun free thing to do in Dublin is to explore the grounds of Dublin Castle. It costs to enter the inside of the castle, but to walk around the exterior it is 100% completely FREE.
While you are there, have a lookout for the Castle secret garden and the record tower, the only castle-like looking thing about the castle.
8. Go in Search for the Doors of Dublin
Another popular and completely FREE thing to do in Dublin city is looking for the famous doors of Dublin. This is an Instagram trend that started a little over a year ago. Where people would search the victorian houses of Dublin for unique doors. These 'doors' can typically be found on the likes of Merrion Square, Fitzwilliam Square and Baggot Street.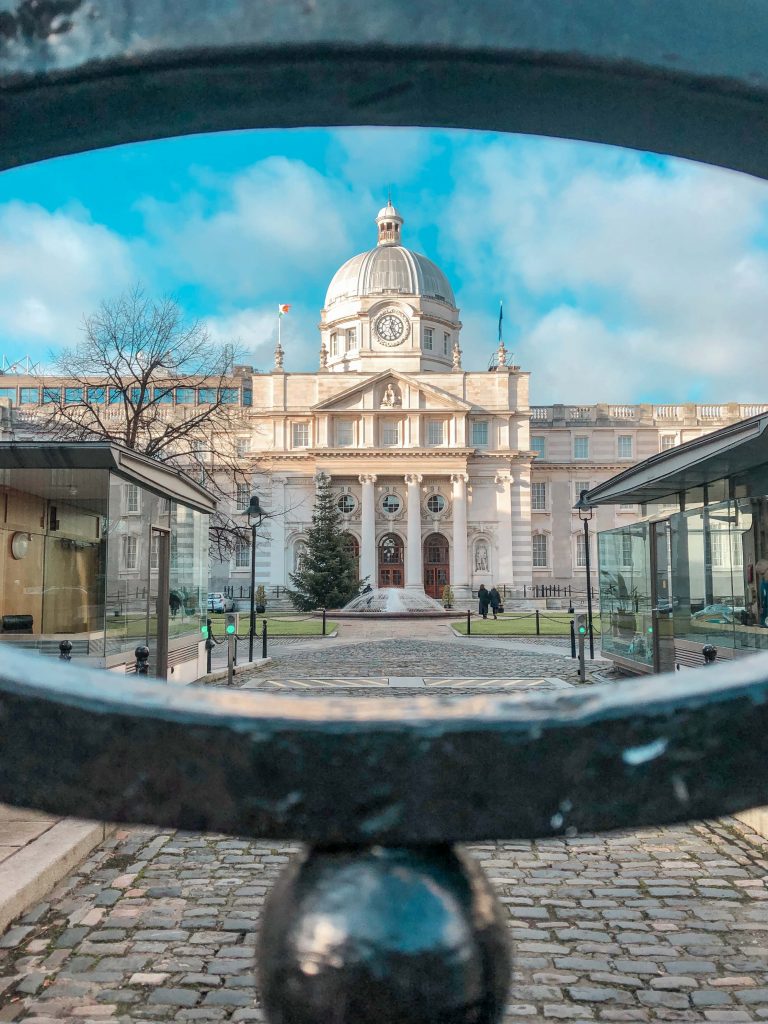 9. Find some of Dublin's Most Beautiful Buildings
Dublin is home to some beautiful buildings, some dating back as far as medieval times. Why not spend the morning doing a self-guided tour of some of Dublin's most beautiful buildings. Here is a quick list of some of my favourites: The Customs House, The GPO, St. Patrick Cathedral, Christchurch Cathedral, Trinity and the Dáil (Irish Parliament Building).
10. Take a Look at St. Stephens Green Shopping Centre's Stunning Skylight
Staying with the theme of stunning architecture it Dublin. If you get the chance I totally recommend stopping by St. Stephens Green shopping centre for a glimpse of one of the prettiest Shopping centres I have ever seen. The roof of the centre is fitted with several skylights, making it bright and beautiful. There is also a large Georgian style clock that hangs from the ceiling, adding extra character to the interior.
11. Go on a scavenger-hunt to find some of Dublin's most famous Statues and memorials.
Dublin is home to many statues and memorials that represent important people and events from our past. It is super fun to walk around the city in search of them. Some of my favourites include the Molly Malone statue, the famine memorial and Jim Larkin Statue.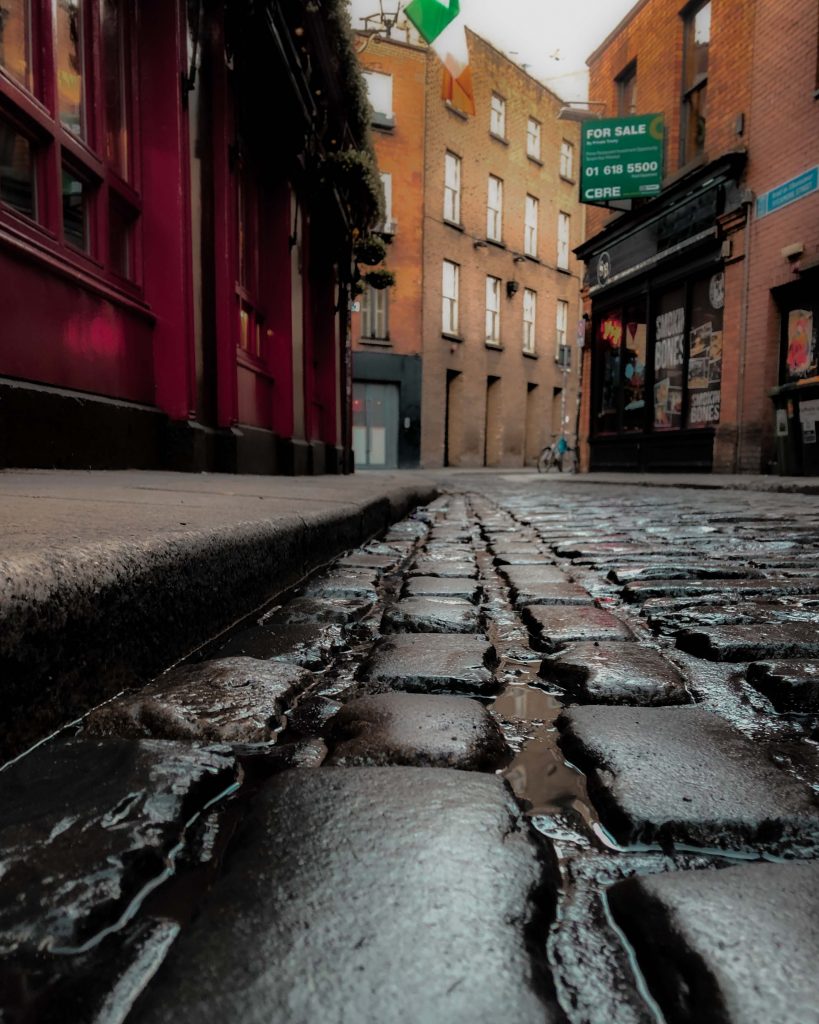 12. Explore the Cobble Stoned Streets of Temple Bar
Now, temple bar is not only a place of drinking and Irish banter. Is also home to some of the cities most charming streets. The cobble stones make visitors feel like they have be transported back in time and it is a great place to take a few sneaky snaps for the instagram account.
13. Tip Toe Around Town to find Some of Dublin's Best Hidden Gems
Now, I have one big post dedicated to some of Dublin's best-kept secrets, and some of those hidden gems are located right in the heart of the city.
So, if you are looking for something unique to do in Dublin while on a budget, why not look for a few of them. My favourite free Dublin Hidden Gems consist of the hungry tree, the Iveagh Garden's, Oscar Wilde Statue and the Rory's Corner.
14. Admire Dublin's Street Art Scene
More and more amazing street art murals are popping up all over Dublin city. So, why not indulge in a DIY FREE walking tour of some of the most captivating street art scenes.
In fact, there is an excellent website called Dublin Walls that have mapped out all of Dublin street art pieces. They have even gone as far as mapping out 4 very detailed walking routes for readers to enjoy.
15. Take Part in Varies FREE Events Across the City
So, this one simply comes down to luck on when you arrive in Dublin. Throughout the year the city hold's variety of FREE events for the public to enjoy, some expected ones like the St. Patricks Day Parade, the Christmas Markets, the NYE celebrations and the Pride Parade.
There are also events like Culture Night that put on many different types of Free entertainment throughout the city.
Best Free Things to do in Dublin to Stay Entertained
The next section of this post will highlight some of the best free things to do in Dublin to stay entertained. Dublin is a great place to see some amazing musical performances. And…the best things about it is…not all of them cost money. Below is a list of things that will keep you entertained at no extra cost.
15. Watch Ireland's Super Talented Buskers Perform on Grafton Street
So, one of my favourite things to do when in the city is walk down Grafton street. Yes, it is outrageously busy. And if I am in a rush I will avoid it at all cost. But…when I am not rushing, I like to take some time to stop and listen to the mega-talented buskers and street performers. Of course, they put on these performances for Free but it is always nice to leave them a small tip for keeping us entertained.
And hey! you never know you may see a famous face or two. Like my favourite Irish band 'Kodaline' in the video above.
16. Take on the Bar for some Traditional Irish Tunes
So, it is actually free to enter most bars in Dublin. If you are looking to hear some traditional Irish music with a modern twist. Head on over to Temple Bar or Dame Lane. There you will be able to see some awesome Live Music Performances. Also, It is always fun to have a singalong.
Free Things to do in Dublin: Explore Europe's Largest City Park, The Phoenix Park
Yes, that's right, Ireland is home to Europe's largest city park. In fact, the Phoenix Park is twice the size of Central Park in New York with over 700 acres to be explored. And…within the large park, there are many free things to do.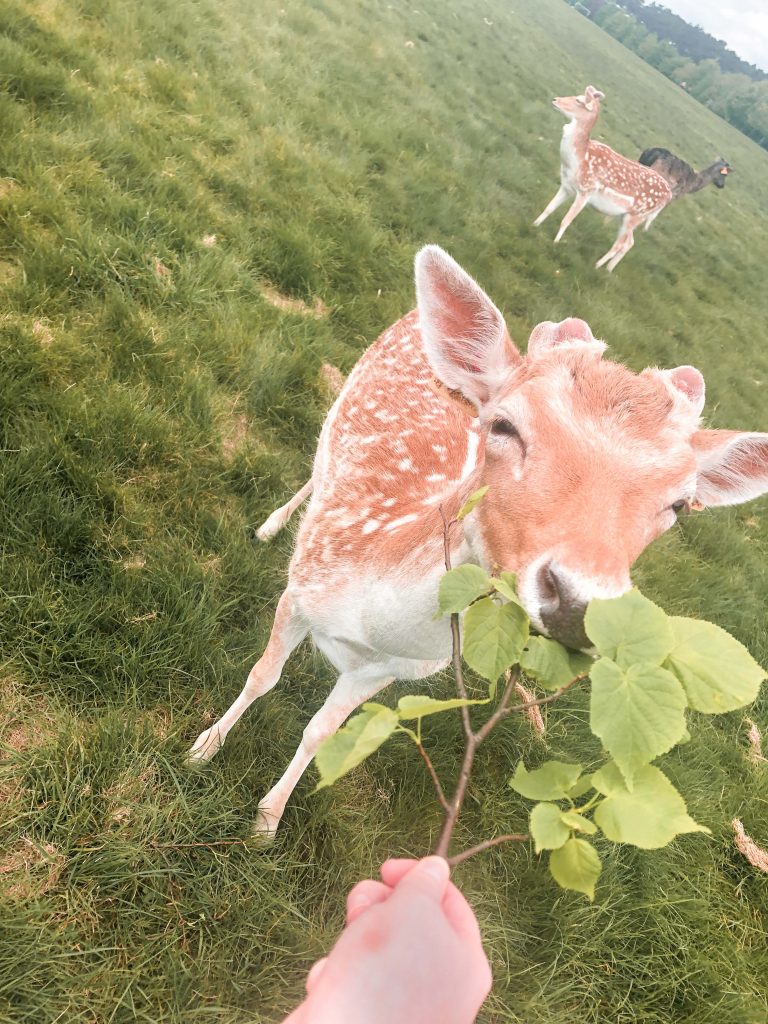 17. Keep an eye out for the Phoenix Park Deer
The Phoenix Park is home to over 400 deer. There is no guarantee that you will see the deer when visiting the park due to the size of the park. However, it is a truly cool and unique experience when they do cross your paths. I'd advise either, renting a car or a bike to be in the best chance in spotting the deer. The good news is, they tend to stick together, making them easier to spot.
18. Take a Tour of the President's House
On Saturdays, there is a FREE guided tour of the President of Ireland's house open to the general public. The house is called the Áras an Uachtaráin in Irish, which literally translates to the house of the president.
For those looking to take part in the tour. Tickets can be booked at the Phoenix park visitors centre.
19. Take a look at the Phoenix Park Monuments
The Phoenix Park is also home to some super cool monuments that you may consider checking out, like the Wellington Monument, the Pope's Cross and the Phoenix Park Monument.
20. Pay Respect at the War Memorial Gardens
On the outskirts of The Phoenix park lies the War Memorial Gardens. The Gardens were made as a tribute for those who lost their lives in the Great War of 1914 to 1918. The beautiful garden is full of bright colourful flowers and is a great place to sit and reflect.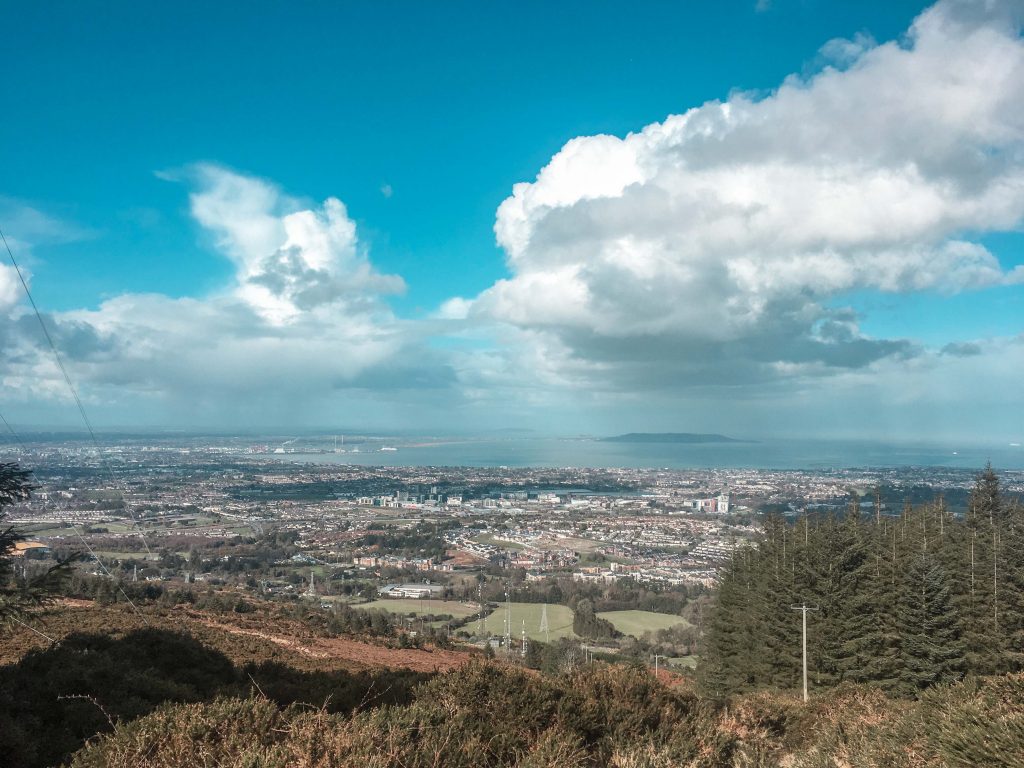 Things to do in Dublin for Free that are outside the city centre
The next section of this post will feature some of the best things to do in Dublin for Free that are on the outskirts of the city. Some of these may involve paying a small fee for public transport in order to reach them.
21. Visit one of Dublin's Many Seaside Towns
One of my favourite things to do on the weekend is take a day trip out to one of Dublin's seaside towns. They are absolutely beautiful and are the perfect place to go for an evening stroll and maybe even buy an ice cream 😉 3 of my favourite Dublin towns by the water would have to be Dun Laoghaire, Bray (technically Wicklow) and Howth.
You could even take a stroll along one of the most popular Cliff Walks in Ireland, Howth Head.
22. Take a Stroll up the Dublin Mountains
Dublin is home to some beautiful walking trails, some of which are in the Dublin mountain. A trip up the mountains is a great way to clear the head and get away from the hustle and bustle of the city for a few hours. My favourite trails include the Hellfire Club, Ticknock Mountain Trail and Killiney Hill. Both walks offer a stunning panoramic view of the city from afar.
The Wicklow Mountains are also not too far from Dublin, where there are many Free walks in Wicklow to enjoy, such as Glendalough and the Bray to Greystones.
23. Catch the Sunset in Dublin
There are many super awesome places to watch the sunset in Dublin. And it is the perfect way to end the day in Ireland's capital. Some of my favourite Dublin sunset locations include Bray Head, the Hellfire Club and Howth.
24. Brave the Irish Sea
The next thing on the list is only for the brave and the daring because the Irish sea is baltic (an Irish term for FRRREEEEEZZZINNNNGG). The water is not just cold, it is freezing cold. Colder than freezing cold, if that's even possible.
Either way, people still take it upon themselves to take a dip in the water at popular bathing spots like the forty-foot in Dun Laoghaire or Vico Bathing Place in Killiney.
25. Explore Glasnevin Cemetery and the Botanic Gardens
Glasnevin Cemetery is home to some of Ireland's most notable political leaders in History. It is possible to enter the cemetery for Free and have a walkabout. However, a guided tour will come at a fee.
Besides, the cemetery lies Dublin's Botanic Gardens. It is Free to enter the gardens and have a walk around. And on Sundays, they even offer a Free guided tour at 12:00 pm and 2:30 pm.
26. Have a lot of FUN
And…last on the list of Free Tourist Attractions in Dublin is…Have fun. Cause of course it is 100% completely free to have a bit of fun.
I hope you enjoyed this post and have an amazing time on your trip to Ireland. If you need any help with your planning feel free to message me on Instagram or Facebook 🙂
Like This Post? Pin it for Later!
Disclaimer: Please note that some blog posts on LiveAdventureTravel may contain affiliate links meaning that I may make some of commission on purchases made through said links at no extra cost to you.